The word Kip is very common in Kenya. People use it as the beginning of their children's names, as well as at the beginning of many words to indicate importance. Kiprunning, therefore, means more than just a passion for running. Rather, it means, "Running is your lifestyle."
The word Kip is very common in Kenya. People use it as the beginning of their children's names, as well as at the beginning of many words to indicate importance. Kiprunning, therefore, means more than just a passion for running. Rather, it means, "Running is your lifestyle."
Wilson Komen was born and raised in Eldoret, Kenya. He began his running career at age 19 under the guidance of Coaches Lalang, Kirwa, and Leting. After training for four years, Wilson began competing internationally in Canada, Bermuda, Barbados, and the United States. During that time, he had the opportunity to train with many distinguished long distance runners, including Paul Tergat, Patrick Ivuti, Moses Tanui, and William Kiplagat. In addition, Wilson was invited to train with the Swedish National Team.
Wilson's racing experience has spanned the broad spectrum of running distances, from shorter track races to the full marathon. While competing at an elite international level, Wilson earned sponsorships from Saucony, Reebok, UK Gear, and Canada's The Running Room. Wilson credits these experiences with instilling in him training techniques that take a steady, deliberate approach to running—one that emphasizes sustained improvement and injury prevention.
In 2004, Wilson moved to Washington, DC, where he has continued to train and race. In 2008, he established Coach Kiprunning with the mission of assisting recreational runners in the pursuit of their personal performance goals. In that time, he has worked with athletes of all kinds, ranging from adults who are entirely new to the sport to runners who have competed in the Olympic Marathon Trials. Wilson's ambition is to assist all of his trainees—regardless of experience and ability—to achieve peak performance and, most importantly, to feel a sense of joy and fulfillment whenever they run. To that end, he tailors his training plans to meet the individual aspirations of each of his runners. He welcomes the opportunity to work with you.
5KM—14:29
8KM—23:40
10KM—29:07
15KM—45:01
10MI—47:58
Half Marathon—1:04:15
25KM—1:17:48
Marathon—2:17:07
Wilson Komen, 2016 DC Rock 'n' Roll Half Marathon
Wilson Komen is a certified coach with Road Runners Club of America, and he also holds Good Form Running certification from New Balance. He is skilled in in road running and racing strategies, specifically for the distances between the 5KM and the full marathon.
Wilson also possesses knowledge of first aid and cardiopulmonary resuscitation (CPR).
Coach Wilson's training philosophy is based in mesocycle sports periodization, which allows for distinct base-building and performance phases, both of which facilitate improvements in overall strength and endurance, while also helping runners to improve their form and to minimize injury.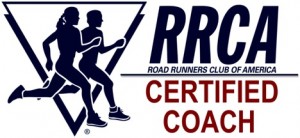 "Find out What Hydrocephalus Is," RunWashington (September 30, 2013)
"Hydrocephalus Association Celebrity Runner Press Release" (September 9, 2013)
"32nd Annual Capitol Hill Classic 10K Race Report," RunWashington (September 15, 2011)
"Komen Global Race for the Cure Report," RunWashington (June 4, 2011)
"For Komen, It's Twilight Time Again," Maryland Community Gazette (July 19, 2006)
"Kenyan Wins in Oro Valley," Tuscon.com (March 13, 2006)
"Carlsbad Marathon—Kenyan Unchallenged on Lead; Keller Prevails in Women's Race," The San Diego Union-Tribune (January 16, 2006)
"Festival's Numbers Could Exceed 10,000," The Baltimore Sun (October 7, 2005)
"Winners Don't Have Good Times," The Washington Post (March 13, 2005)
"Heat Was Too Much to Bear," Boston.com (April 20, 2004)